Finding the perfect furniture for your little one's nursery is an important decision. You want something that can easily adapt and change to baby's every growing needs. We asked our Parent Approved Panelist Salma to try out some pieces from our best selling Franklin furniture range. Read Salma Nuur's Franklin Storage Review below.
---
We were delighted to be able to review the most beautiful and my personal favourite nursery furniture collection from Mamas & Papas, the Franklin Collection.
We needed storage for our newborn baby that would have longevity and sufficient storage, whilst also being stylish. The Franklin Nursery Collection meets all of these requirements. We chose the baby furniture in white, to match the cotbed we already have from the same collection. This should allow us to redecorate and tailor to our babies interests without changing the main furniture pieces.
The baby dresser is absolutely beautiful with the same finish as the cot bed. It has spacious drawers that you can fit a lot in, with plenty of space for clothes, nappies and any other essentials. The drawers are very deep and wide with plenty of storage space for a growing baby's ever changing needs.
The dresser comes with the added bonus of having a changer on top. This means the changer can be removed when it is no longer needed. This makes it an ideal furniture piece as you will be getting two uses from one furniture. The changer is divided in two sections making room for changing essentials, the drawers also include a soft close feature so you don't disturb your baby whilst they're sleeping.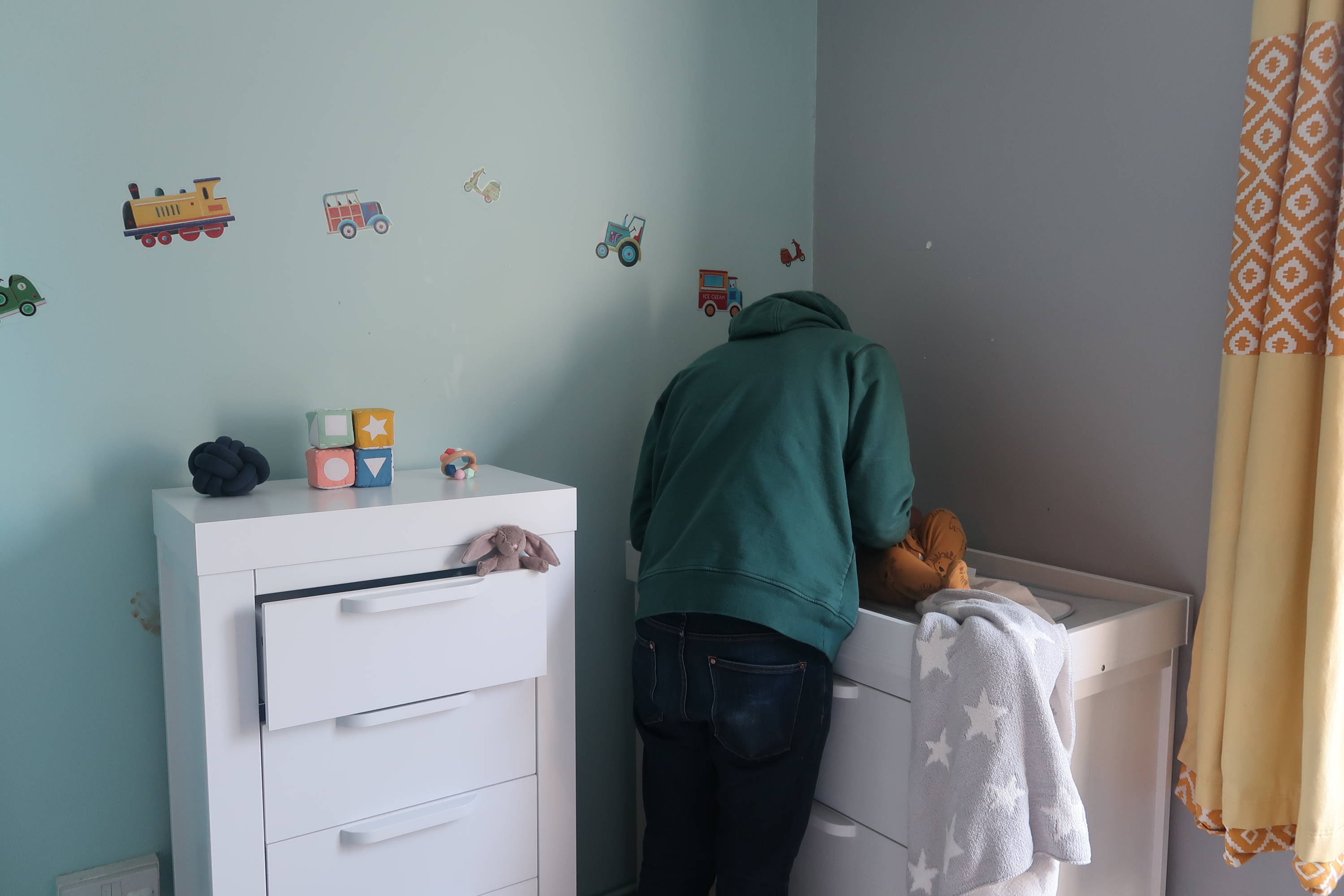 As a person who prefers to follow the Konmarie method of storing, I wanted additional storage space. The tallboy is narrower which makes it an ideal storage unit for those small spaces. It has 5 smaller drawers compared to the 3 large drawers the dresser has and they all have the soft close feature as well.
The tallboy can be used as main clothing storage, instead of a nursery wardrobe. The five drawers have plenty of space for baby clothes and you can neatly categorize the clothes into different drawers.
We use our drawers for different purposes. Including collating outgrown clothes for donation and even using one drawer for toy rotation.
Both pieces of furniture were very easy to assemble. Everything in the boxes came clearly labelled with stickers and with clear instructions, which simplified the assembly process.
Overall we love the products and they are as we expected them to be. We would absolutely recommend them and advise that you stop by your local store once they re-open.