Adventures with little one have been at the top of everybody's to-do list recently, and it has been the perfect time to put our multi award-winning all-terrain Ocarro through it's paces. Read how our Parent Approved Panelist Christy got on with our best-selling pushchair.
---
I've been using the Ocarro pushchair for a few months now, in which time it's felt like all the seasons have happened. So as far as a review goes, this pushchairs features have been well used in all weathers and it didn't disappoint. 
I was so excited when I got to pick which colour I would like. The Raven caught my eye straight away. I love the fact that every single part of the pushchair is black, chassis, wheels and details included. Also I've always had a thing for the chunky strap covers that I'd always seen on the Mamas & Papas Ocarro pushchairs.
When the pushchair got delivered, me and my little 7 year old boy ripped open the box and built it together. He loved helping me and it was so simple to put together, he could have done it himself! 
I loved the look and feel of the material on the hood and footmuff. The seat looks so plush and comfortable too. I love how safe and comfy my little girl looks when she's strapped in. I've always loved having my babies face me in the pram, I'll definitely hold onto that for as long as possible.
The practicality of being able to fold this pram down whilst in the world facing position is so convenient, rather than having to dismantle the pram like I've had to do with previous prams. Another massive plus is the extra-long hood. Even if you forget the rain cover (which I've done enough times) it's got you covered. Of course this is also helpful for naps on sunny days!
I love how the Ocarro pushchair seat can lay completely flat too, without baby's legs dangling down. Life can get busy and sometimes I feel like my little one can spend a lot of time scrunched up in her car seat on school runs or long road trips. It's nice to be able to give her some comfort and room to stretch while out and about.
This pushchair is SO nice to push. After 8 years and 3 children, I've gone through enough pushchairs and nothing compares. The one hand fold, quick turns, suitable for all-terrains, kids pushing it, you name it, it's the best at it.
I love the elasticated edging around the basket. Baskets on pushchairs are such a necessity but are easily overlooked, especially when buying your first pushchair. To have a roomy basket that's still easy to get your things in and out of are far and few between. Especially now writing this review I feel like this pushchair has you covered in every detail, to help a mums and dads guide their way through parenthood.
I obviously can't review the Ocarro without covering the one hand fold, which it's famous for. Once you have a baby you learn to do every single thing in the world with one hand, it only makes sense that the pram folds with one hand right? So convenient. AND it's so compact once folded. I can actually fit my giant dog and the Ocarro in the boot at the same time so I don't have to choose between walking the dog or taking baby for a stroll, winner.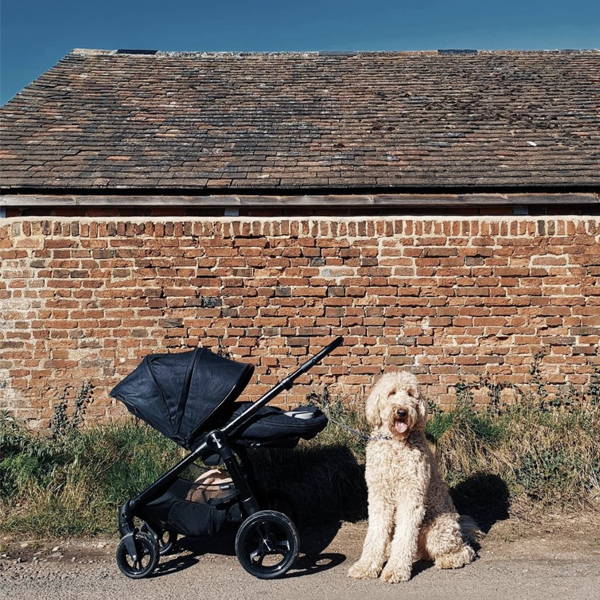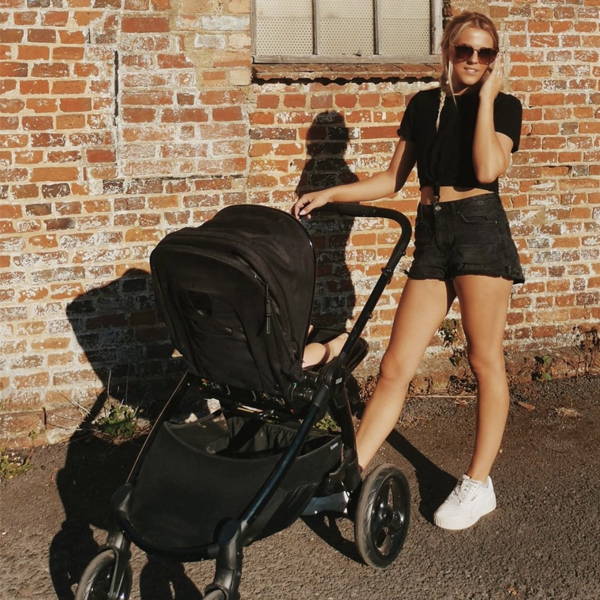 If you enjoyed reading Christy-Leigh Castles Ocarro Review, you can read more reviews from our Parent Approved Panelists on our blog.