If you like taking your little one on off-road adventures, you need a compact pushchair that can keep up. The Armadillo will be your perfect pushchair companion. Don't believe us? Find out what Parent Approved Panelists Chloe and David thought. Read their all-terrain pushchair review below. 
---
Our family spends a lot of our time in the great outdoors! We have a great all terrain buggy but it is bulky, heavy and takes up a lot of room down the shopping aisles. So we wanted a pushchair that we could use as an everyday essential about the town and that was much easier and lighter to travel with. This is when we found the Armadillo foldable pushchair!
The first thing that attracted us to the Armadillo pushchair was the style. We went for the Steel Grey for it's neutral good looks. It receives compliments everywhere we go. We love how striking this buggy is but yet has such a simple and sleek design. After the good looks, the next best thing about the Armadillo is the hood size. We've been so impressed with the thoughtful design that's went into this. And Living in Northern Ireland you can most likely expect rain at some point during the day, even if you set out with the sun shining!
For light showers of rain we don't even use the included rain cover because of the length of the hood. Which is great if your like us and don't enjoy the public spectacle of wrestling a waterproof cover onto your buggy over a little drizzle! The magnetic hood flap also comes in handy when you're needing to check on your sleeping toddler without waking them. Gone is the dread of waking your sleeping babe because of Velcro!!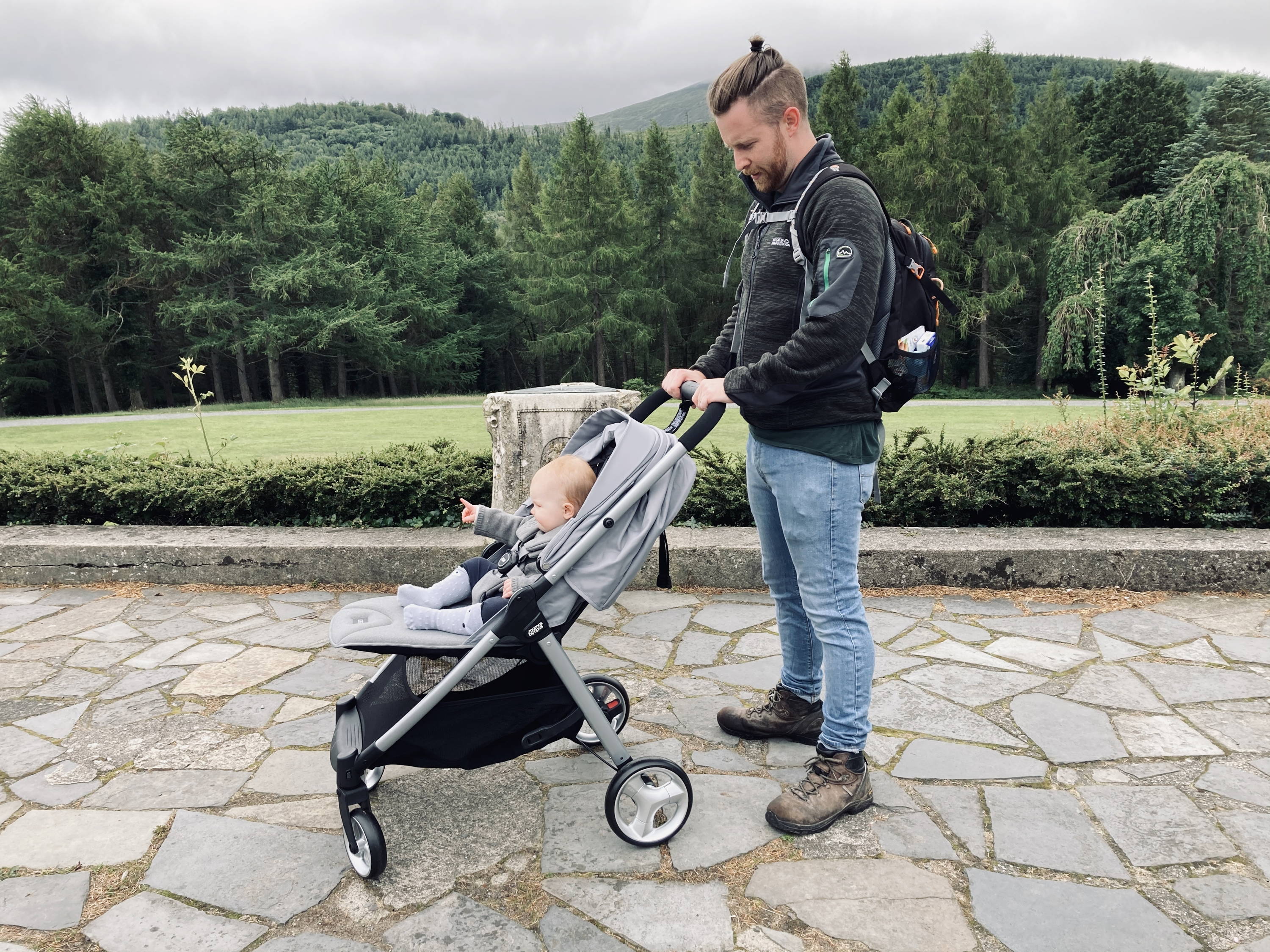 For practicality, the one-hand fold is another attractive design in the Armadillo. I have been able to get the buggy in and out of the car boot, and unfold it with a baby on my hip with no difficulty. You feel a little invincible being able to do this so simply. Great for parents of clingy babies!
Once the buggy is folded it is a very compact pushchair, fitting into most car boots with ease. This was a surprising feature. Even though it folds so flat it is an incredibly spacious buggy, allowing us to continue using it with our lanky toddler if needed. He always looks comfortable in the well padded seat and is quite happy to be pushed about. As well as having a spacious seat the shopping basket is really roomy too. This was pretty important to us, as we mostly wanted this buggy for errands. We've been able to fit a surprising amount of groceries in there without having to pile them on our child or lose circulation in our fingers!
And even though this was a buggy for errands and nipping in and out of shops, we've have ended up using it for loads of park walks and handled it across different terrains. This is where the buggy impressed us the most. Its manoeuvrability in handling most terrain with ease, when we thought we would be dragging it backwards through gravel paths. The Armadillo only weighs 9kg. This makes our walks and errands much easier and a lot more enjoyable.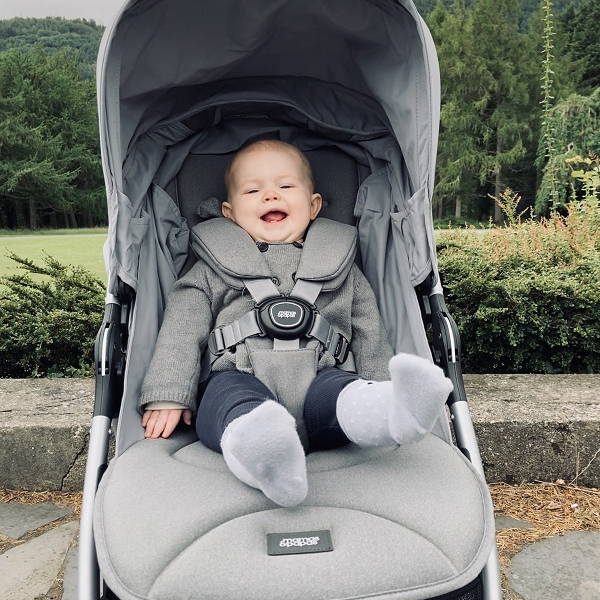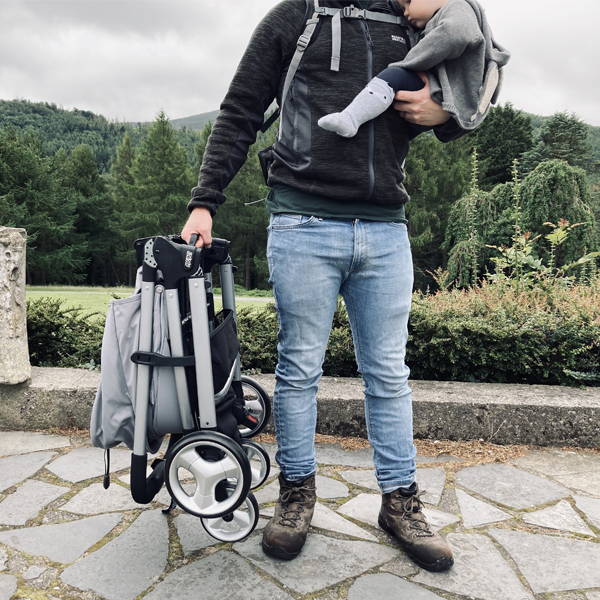 If you enjoyed reading Chloe & David's Armadillo pushchair review, read more reviews from our Parent Approved Panellists.