Along with the rest of the nation we spent the last couple of weeks getting royally into the party spirit. Getting ready to honour the Queen's Platinum Jubilee – and with a four-day bank holiday weekend beckoning - we kicked off the celebrations early across our stores and behind the scenes at Mamas & Papas HQ. Here's an exclusive sneak peek into how we marked this moment in history, M&P-style...
As the feeling of celebration started brewing at Mamas & Papas HQ, we decided to turn the entire week into one long knees-up. With champers off-the-cards during office hours we spent the run up to the Jubilee getting caffeine kicks instead, courtesy of the Cute Little Drinks Van, which rocked up to our head office to deliver a caffeine fix with a difference...
Whipping up a royal frenzy
As we continued to be swept up in celebrating the best of British, we asked: what could be more British than a traditional ice cream van serving up that great British seaside treat? So we asked Huddersfield-based artisan ice cream parlour Yummy Yorkshire to send their ice cream van to the Mamas & Papas head office, to treat our team to custom-made Jubilee soft serve, complete, naturally, with red white and blue sprinkles.
Calling on our team to embrace their inner Mary Berry, we launched our own bake-off competition to rival that of the BBC TV show, inviting all our star bakers, budding baking talent and anyone who just fancied giving it a go to enter their own home-baked goodies. With entries coming in from both our Head Office and our store employees across the country, we handed the judging over to the team, asking colleagues from across the nation to choose our winning cakes. Making sure nothing went to waste, every cake entered into the competition was then sliced and sold for our staff to enjoy (we're pleased to say, no soggy bottoms were reported) and to raise money for our chosen charities, Forget Me Not hospice and Oxfam.
Just as Mamas & Papas has been helping parents to grow their families for over 40 years, our very own Mamas & Papas family has been expanding too. There have been an astonishing 43 babies born to Mamas & Papas employees in the last year alone – yes, 43! With all the celebrations going on it felt only right we honour this baby boom, so we decided to welcome the new M&P generation into the world with our very own cake-smash bash – capturing it on camera in all its messy glory for you to see! So armed with a super-chic cake – a double-tiered semi-naked buttercream bake, courtesy of Chocolatey Claire – we gathered our little ones, together with their plus-ones (AKA their mummies) into a photography studio, where they modelled the latest line in Mamas & Papas occasion wear, before moving onto the far more serious business of smashing up the cake. Getting the babies together was, as expected, chaotic, noisy but oh-so-fun fun. You may have spotted our mini M&P's looking adorable in our brand new range of party outfits. What you won't have seen is our elegant cake looked slightly less elegant by the end of the day. The kids turned out to be expert cake-smashers.
Honouring 70 years of the Queen's service to our country gave us the chance to reflect on our own long-serving team members. At Mamas & Papas we love welcoming new faces and are frequently bringing in fresh talent, yet we're also incredibly proud of the fact that some of our employees have been with us for as long as 33 years. Across our stores, in our head office, in our warehouse – there are M&P veterans all over the UK! We've been chatting to some of them to get their unique take on Mamas & Papas through the years.
As Wednesday rolled round, we were under strict orders to switch on our out-of-office at 2pm sharp, with Mamas & Papas HQ being transformed into a supersized afternoon tea, fabulous enough to rival any street party. With dishes varying from the quintessentially British jammy scones, to the slightly less traditional, it was an office party like no other - and we embraced every last crumb.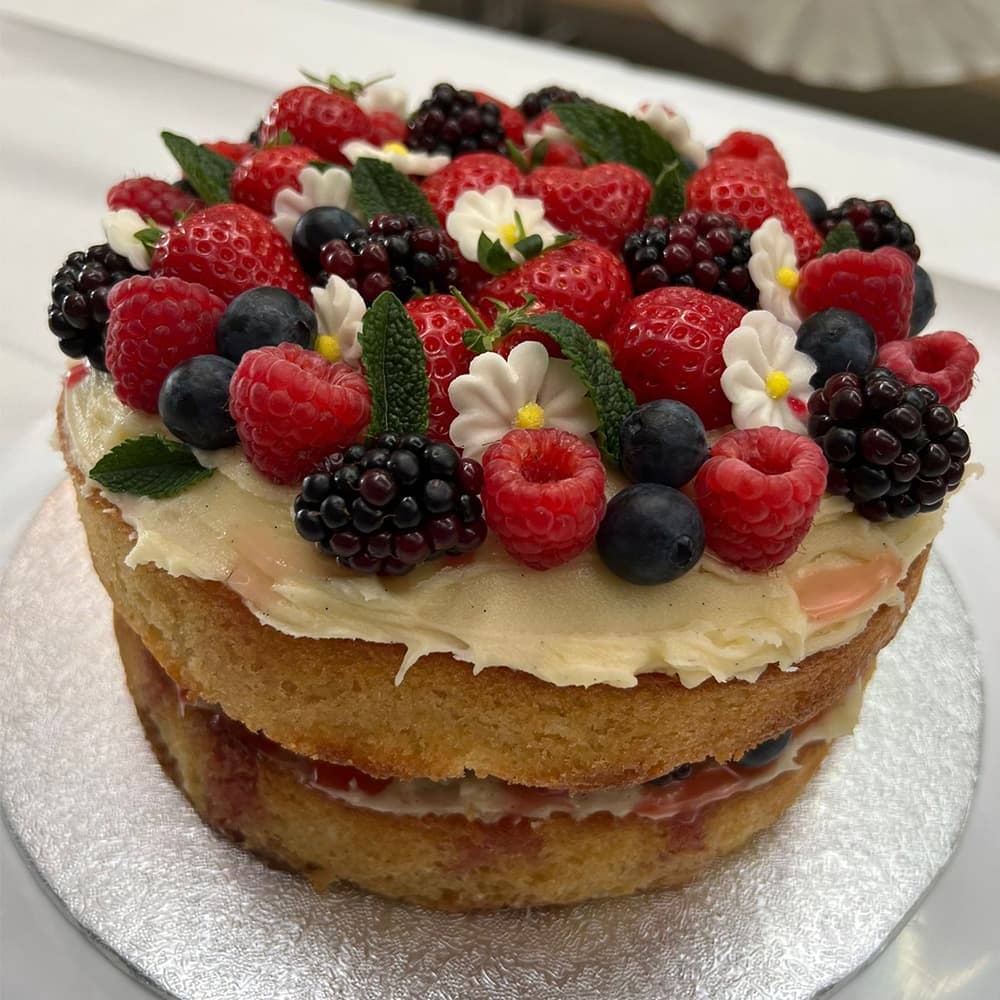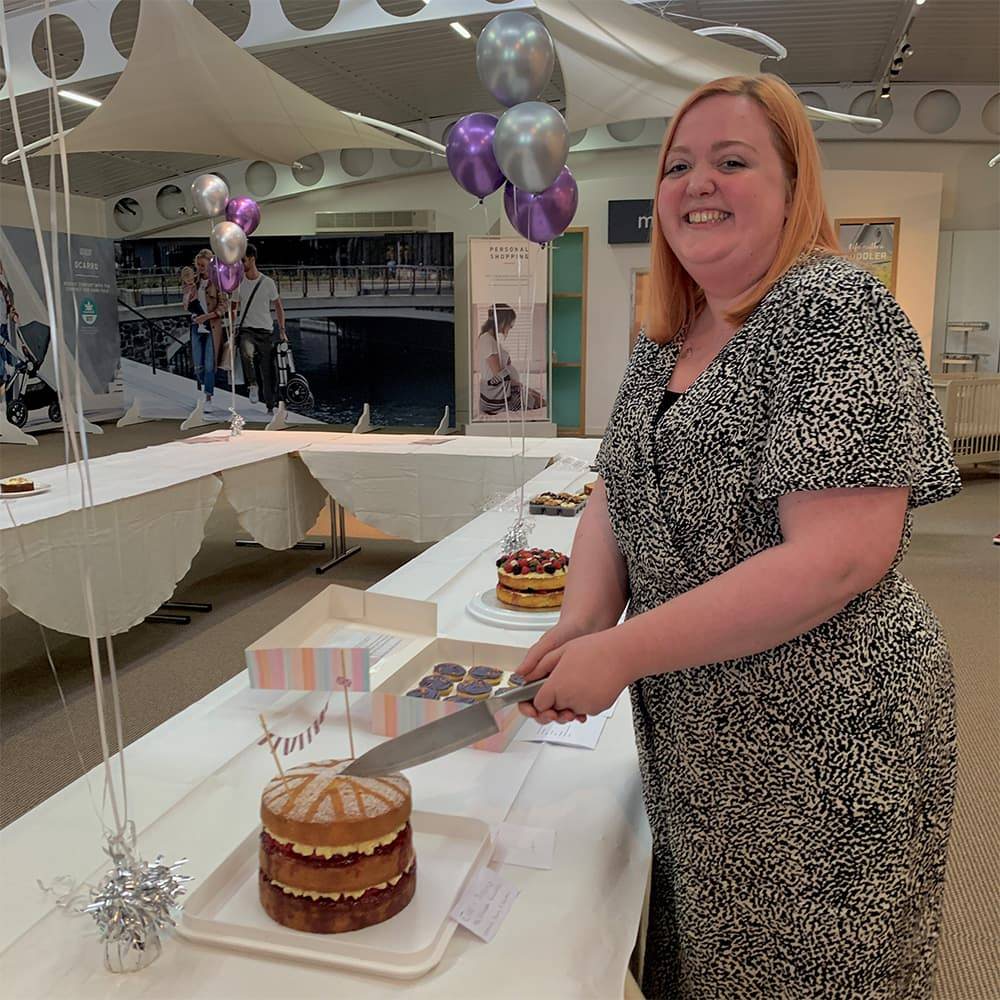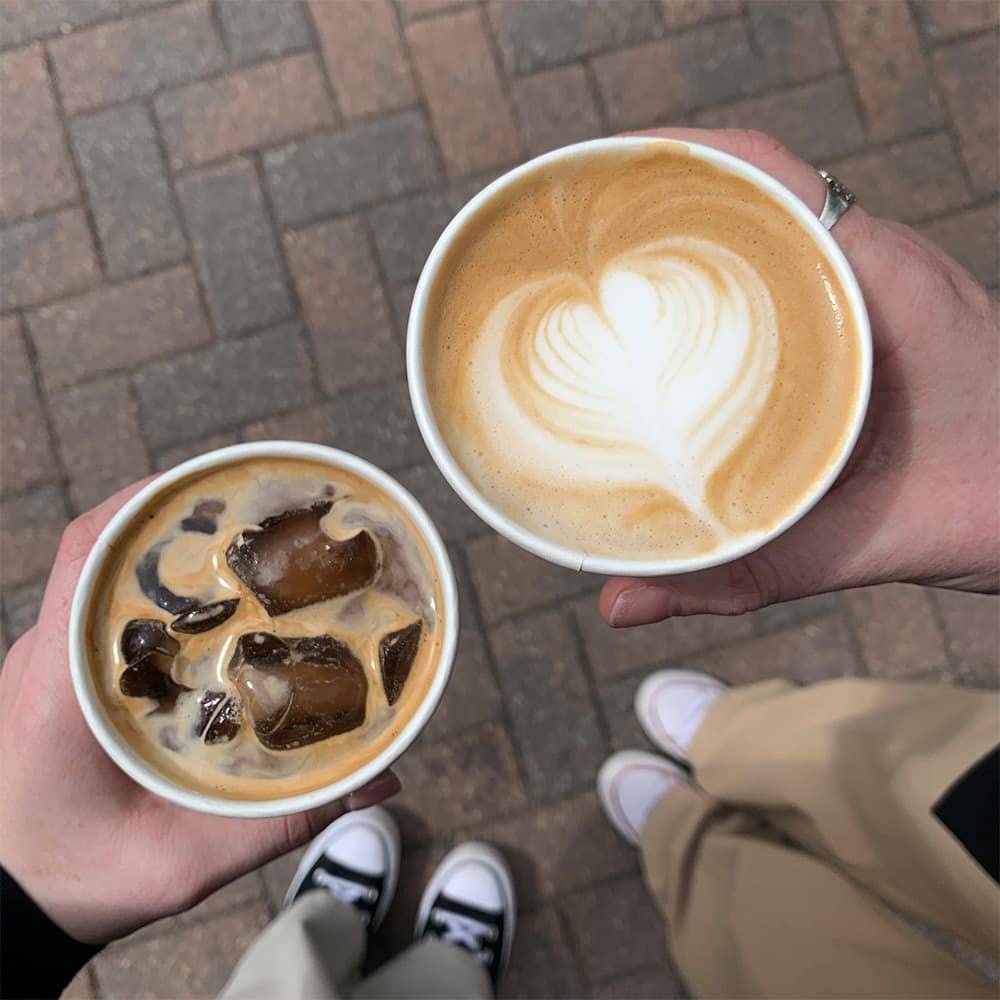 While we've been busy enjoying ourselves and soaking up the celebrations, we felt strongly we should keep in mind those unable to feel much joy right now. The Mamas & Papas team will be donating all the funds we raise through our celebrations to Forget Me Not Hospice and Oxfam. Furthermore, Mama's & Papa's will be matching all the funds we raise, allowing us to double our donations to these important charitable causes.