If you're thinking about starting to wean your little one, there's no doubt that things are about to get a little bit messy! So, when it comes to finding the right highchair for you and your little one, we're here to make your life easier. We've picked out our top things to look out for when you're shopping around, as well as some of our favourite Mamas & Papas highchairs.
---
When will your baby be ready to use a highchair?
Every baby will be a little different, but generally your little one can start to use a highchair when they can confidently sit up on their own – usually when they're around 6 months old. This is around the time that you'll start to wean them onto solid foods, so a highchair will keep them safe and secure whilst they start to explore all of those exciting new tastes and textures.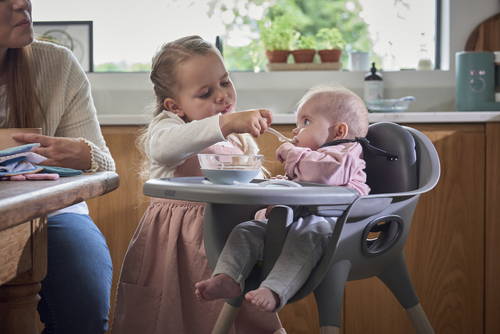 ---
Choosing the best baby highchair for you.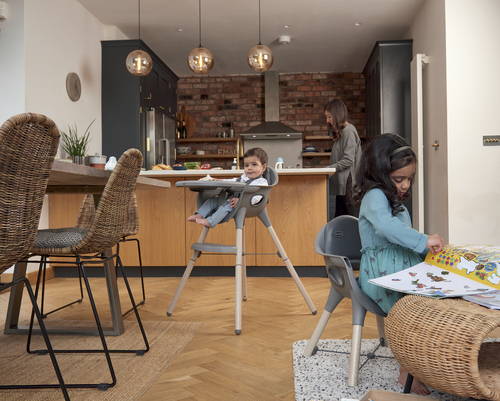 Finding a highchair that works for you depends on your living space and eating habits. Some highchairs are made to fold up tight, so you can neatly stash them away when you're not using them – perfect for smaller kitchens. Others have more of a focus on style, like our Juice – a modern grey highchair with wood effect features and muted tones. Stylish chairs are ideal for matching with your décor, especially if you have an open plan space. If you're looking for something that'll last you a few years, some highchairs have adjustable features that mean you can use them even when your little one is grown. Or, you could opt for a booster seat, which simply straps to the back of your dining chair.
---
What to look for in a highchair?
Highchairs come with plenty of features that'll keep your little one safe and comfy and make your life easier, too. We've picked out some helpful features to look out for when you're shopping for a highchair.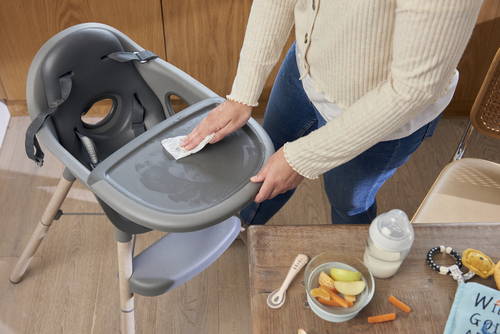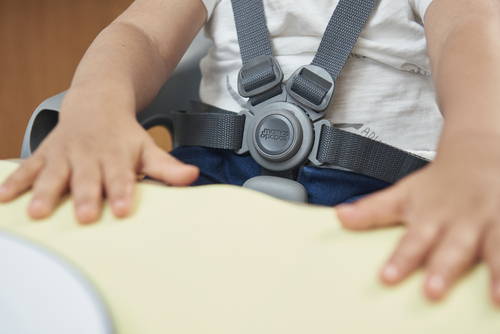 ---
Our favourite Mamas & Papas highchairs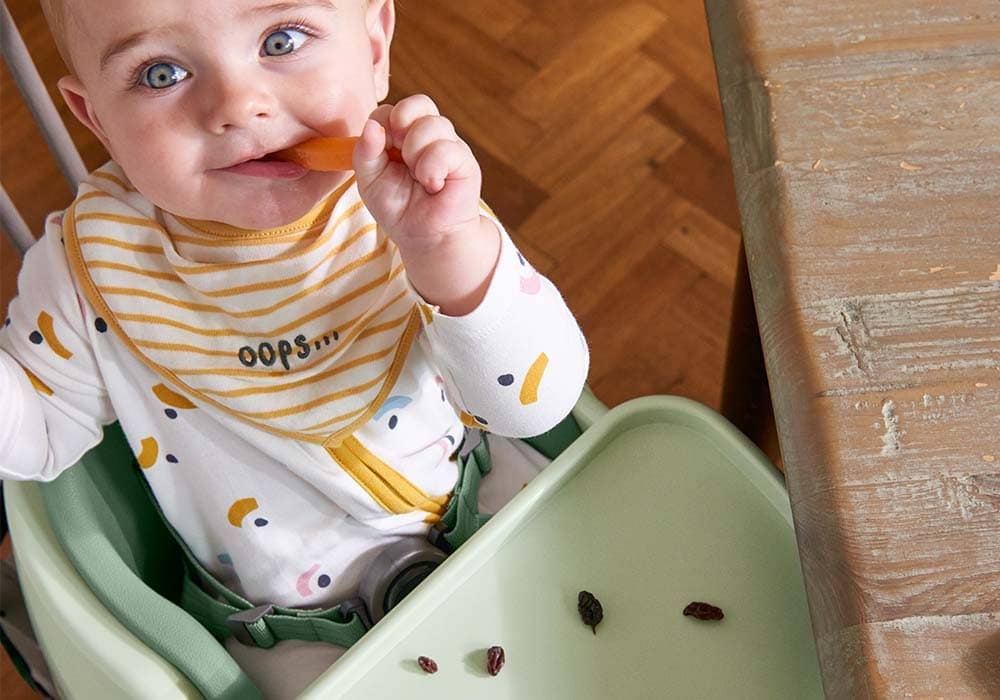 Bug
Once your little one has mastered supporting their own head, our Bug 3-in-1 seat gives them a safe place to sit and play, so you can keep your hands free for other things. The super-stable base means you can place it safely on the floor whilst they play, and it can be easily used as a booster seat for weaning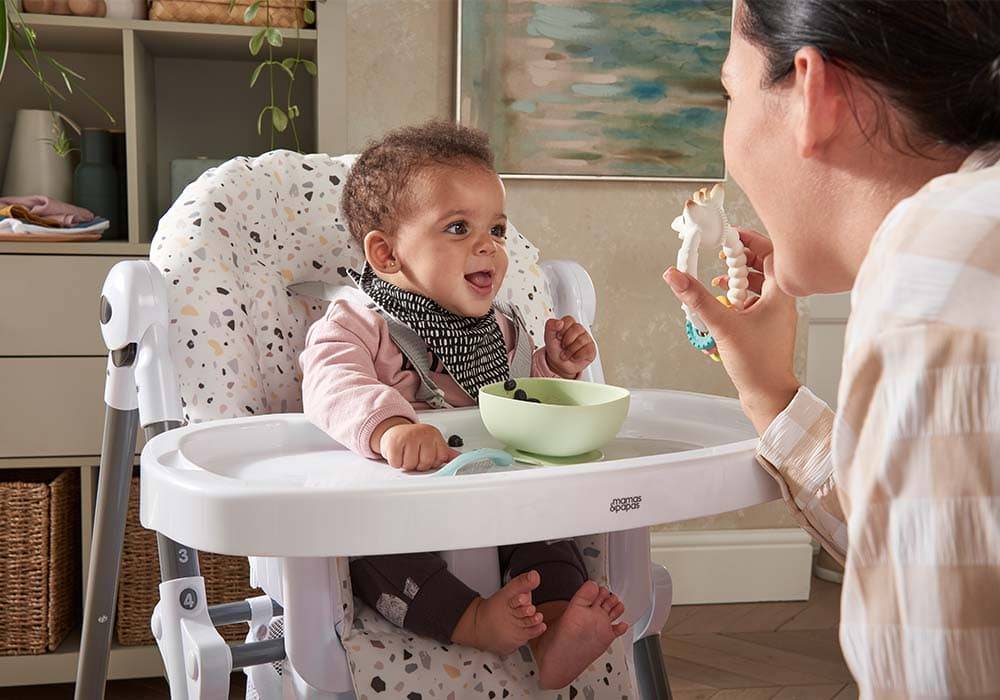 Snax
Our range of Snax highchairs are finished with playful prints and cheerful colours. Designed with a variety of height and recline positions, this highchair will keep your little one secure and is easy for you to wipe down.